Hertz Arena's Premier Cocktail Lounge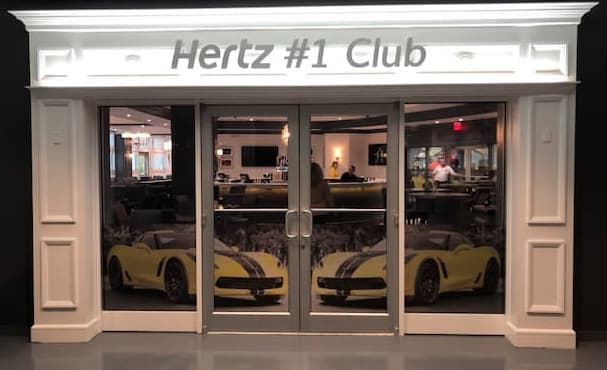 The Hertz #1 Club is located on the main concourse near the Pro Shop Lobby and is open to any Everblades Season Ticket holder who has purchased a club membership. Club memberships are $250 and entitle a member and 3 guests to use the Hertz #1 Club for dinner and/or cocktails during 36 regular season home games. Dinner is served Buffet style from 5:30 p.m. to 7:30 p.m. for weekday home games and from 5:00 pm to 7:00 p.m. on Saturday home games.
Prime Rib Dinner Buffet $34.95++
Adult Dinner Buffet $26.95 ++
Children under 12 years Buffet: Child's Age + .95
Salad/Dessert Buffet $17.95++
A monthly Hertz #1 Club newsletter is available via e-mail to update the members on special events and upcoming game day menus.
Reservations are requested to guarantee a plentiful buffet each night. The Hertz #1 Club reservation line is (239) 948-7825 x1210. We stop accepting reservations at noon on the day of the Hockey Game.
For Concerts and Shows the Hertz #1 Club is open to the public as a cocktail lounge only and does not provide food service. The Club would follow the same rules for opening as the building, usually one hour prior to the start of the concert or show and for certain events a Private Pre-Show Dinner may be an option. Hertz #1 Club opening times for Concerts vary with each Show. Call (239) 948-7825 x1022 for further information.